Romanian documentary-photographer and feminist Daniela Groza welcomed us into her airy loft to talk about her work, and philosophies. The photographer urged us not to be fooled by her relaxed demeanor – it has been a long journey to become the artist she is today.
The 32 year old self-proclaimed hippie has been soul-searching since she moved to the United States with her father and sister over a decade ago. They settled in Chicago. Daniela immediately knew she wanted something more; she just didn't know what.
A woman that takes matters into her own hands, teenage Daniela packed her bags and moved to California to feed her curiosity. The feminist jokes she had to tell a few white lies to convince her father to let her move to the sunny state. Daniela convinced her father she needed to move to Berkeley in order to increase her chances of getting into its state university and study architecture — a subject she had no real interest in. She explains it took some pushing as her father worried about her shy nature and basic command of spoken English. Nevertheless, the Romanian teen moved to California, where she was later accepted to study architecture at UC Berkeley.
It was no big surprise that the photographer dropped architecture, instead switching it for Italian and Philosophy.
Driven strongly by instinct, before reaching her mid-twenties, the artist had uprooted her life, completed two new majors, and set her sights on a new career direction.
The artist attributes her drive to her late mother, who taught her at a very early age that curiosity is the individual's moving force. Since then, the photographer buries herself in books, expanding her understanding of the world.
Daniela's work is founded on: curiosity, asking the right questions, and finding meaning in order to tell the truth.
Daniela explains that is the only kind of work she can create.
Before pursuing her own endeavors, the artist worked at an art gallery and later a commercial photo agency. She explains that she was miserable – not only because she wanted her artistic freedom, but also because the commercial photography she was exposed to was not founded on her values. She couldn't find a meaning in any of it and began to feel as though she was wasting her time.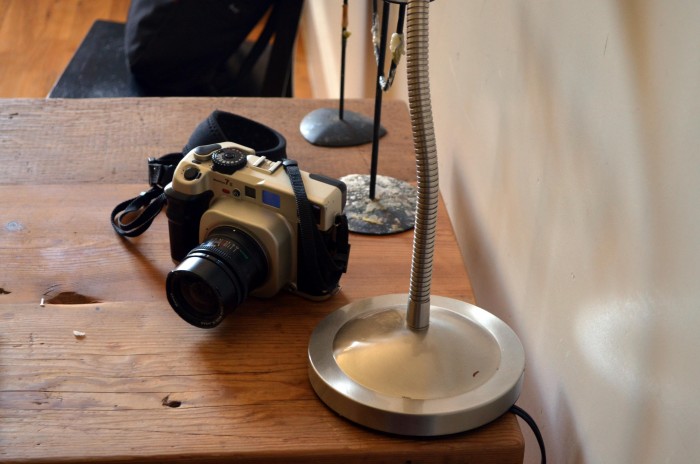 Daniela is now a free agent.
The artist is traveling. She became the first Romanian photographer to document contemporary Romania.  She explains that Romania does not have a history of photography. Furthermore, she is the only native photographer that currently has access to the American market.
Daniela understands the huge responsibility that comes with her level of access and graciously accepts it. She is determined to strengthen the art world and its history in her home country. She tells us that about a year ago, she began following Romanian artists who's work she admired. Since then, her network has expanded and she has been in contact with her people, something that can and will probably lead to big artistic steps.
The photographer's curiosity led her to Nairobi, where she worked with a Christian camp with a mission to end sex-trafficking. Daniela tells us that this trip challenged her as an artist. It was her first time working for a human rights and she became overwhelmed with emotion. She explains that the slums were heavy places to be, where she was forced to confront her relationship with religion on a daily basis. Daniela does not believe in any religion. Daniela left Kenya after two weeks. The artist intends to return, and feels she will be more prepared this time.
Daniela does believe in religion, but she does believe in kindness. In addition to her blooming photographic career, the feminist started "Be Kind for Real," a charitable grassroot movement founded on art, feminism, beauty and kindness for the self. It donates half of its proceeds to ProjectArt, NY Art and Soul, and Spark. Daniela has combined her artistic vision with this movement and designed 16 different t-shirts promoting the movement.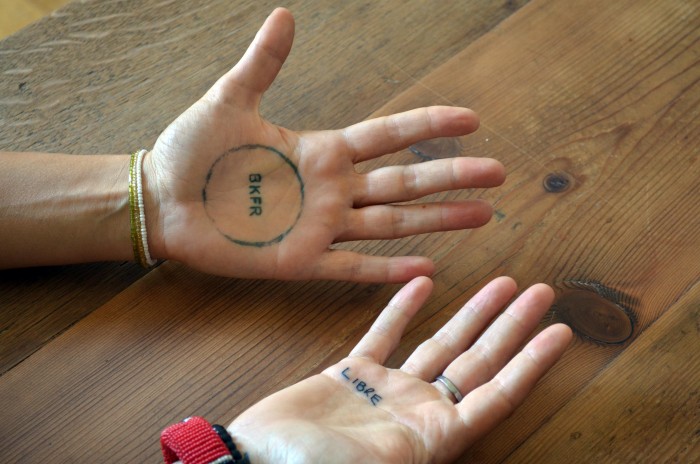 Daniela's photography is married to her humanitarian ideals and she doesn't know any other way: "I think the message is no boundaries, we are all one and must take care accordingly; we, the people, make up laws that are taking us farther and farther from ourselves and each other. When we think of this planet, a 4-billion year old planet, suddenly the notion of 'boundaries' looks like nothing but human fiction. What's good about fiction is that it's flexible, we just have to look 'history' in the eye and gather enough courage to admit our place in the world at large so we can serve each other better and fairer – I call this process 'unlearning', and I think it could do all of us a lot of good if we forget for a moment where we are from (country/culture) and remember only one thing: we are for each other."
So what can we expect from the photographer in the future?  Her next stop – Tanzania.  The artist will be documenting the construction of a school for the local Masai community.